All about Sony PRS-T1 and Sony PRS-T2 Electronic Books and more
---
t1-reader.cipds.ru
♦
Main page
» Covers, styluses, book lights, screen protectors, AC chargers
Covers, styluses, book lights, screen protectors, AC chargers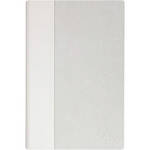 Standard cover
Sony PRSA-SC10

Cover with lighting
Sony PRSA-CL10

Tuff-Luv
sample cover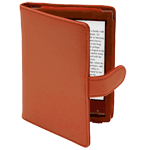 Gecko Covers
sample covers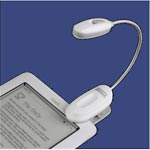 Mighty Bright
sample lighting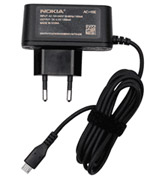 Nokia
wall charger


When you purchase the Sony PRS-T1 device you also get a stylus, MicroUSB cable and quick start guide in a same package. Other accessories are subject to buy separately (if needed). As a Reader comes with a screen that is not protected, cover must be purchased in any case.
It is strongly recommended that you purchase one of the covers manufactured by Sony for PRS-T1 device, despite the relatively high cost. The advantages of a proprietary cover - exceptional comfort, a sturdy, tight binding, tiny weight, minimum dimensions - a book with a cover without lighting (PRSA-SC10) occupies almost the same room as a book without a cover. Using cover with light (PRSA-CL10) makes your Reader wider by about of a centimeter. Sony covers are available in three colors - white, black and red.
There are also a number of compatible covers and travel cases available from other manufacturers. As a rule, they are more cumbersome (but there are may be more soft, have a magnetic lock, etc.). In addition, compatible covers, usually sold at a lower price compared to Sony ones. The most recommended companies that sell compatible covers and cases are
Tuff-Luv
,
Gecko Covers
and others.
Many users have expressed surprise that neither the device nor the cover has not the place for the stylus attaching. Stylus can be easily lost! Our tests show that a stylus is really required in very rare cases, and taking it with a device all the time is not necessary. The author of this text never used stylus for more than three months, although he actively worked with the book, including dictionaries, web-browser, notes, etc. The virtual keyboard is quite large and comfortable for finger typing. The text is typed easily and quickly (much faster than with a stylus). And almost without typos.
If you lose the stylus - it does not matter much. Since the PRS-T1 touch screen is made with infrared sensor technology, you may use any stylus (designed for any device) instead of the original one. What matters is that the stylus tip must be rounded to avoid the screen scratch.
The device screen is made using of e-Ink Pearl technology. It has quite a contrast, and additional lighting for reading in the public transport, at home or at work is not required. The situation is different if you are reading in a darkened room or on the train in dark time. In that case light can be useful. The light can be a part of a cover (cover with integrated lamp, see photo) or you can purchase the Book light separately. The market is full of a variety of proposals.
The lamps for electronic books from the
Mighty Bright
company are mostly recommended.
Many stores offer a range of protective films for electronic book screens. Sony PRS-T1 fits any protective film is designed for 6-inch screens.
It should be noted that these films virtually do not add a protection to the already scratch persistent glass screen. Using protective films may decrease the apparent contrast of the image, and reading becomes more difficult, especially in low light condition. Thus, the benefit from the use of protective films is questionable.
Sony PRS-T1 reader can be charged from a computer, using the supplied USB 2.0 cable. You can also use any other A-B MicroUSB cable. The full charge duration when charging from a computer is about 2.5 hours.
Also, the device can be recharged from the mains using the AC adapter (not supplied). The "native" AC charger Sony PRSA-AC1 is a good decision. You can also use some other compatible adapters, that may have a lower price.
The D+ and D- contacts (corresponds to the pin numbers 2 and 3 on the USB connector, and Micro USB) of adapter output should be closed (see drawings below). You can check if the adapter meets the device requirements of current and voltage to charge the Sony PRS-T1 experimentally: Reader will either be charging, or will be not. If charging does not occur, therefore, most likely that adapter pins 2-3 are not closed. You can close them yourself, dropping the solder contacts between the average output pins.
It is known that the Sony Micro USB charging devices, designed for other e-books, fit Sony PRS-T1. It is also known that native chargers for Nokia phones are good for PRS-T1 without further refinement of any connector on the cable.





USB
cable side view


Micro USB
cable side view
Where to buy all of this.
Accessories for e-books are usually sold in the same places where e-books themselves. You can find more about buying on the page
How to buy Sony PRS-T1
.
Notice
: Use of undefined constant yday - assumed 'yday' in
/home/cipds/t1-reader.ru/docs/en/inc/voprosy_form.php
on line
26